Welcome to The Sierra Peak Boutique!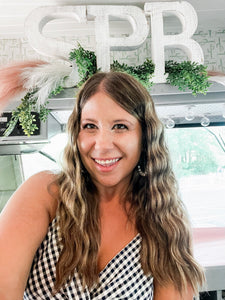 Hi there, I'm Brooke. The Owner of The Sierra Peak Boutique! Thank you so much for checking out SPB's website. My Goal, and one of the main reasons why I decided to open a boutique, is to make everyone feel like they belong. Before I opened SPB there's been a handful of times where I felt like I didn't belong at a boutique I was shopping at, and its not a good feeling. That's why my mission is to make everyone who steps into SPB have the feeling that YOU BELONG here and walk out confident!! No matter if you're a size zero or a size twenty. Everyone should feel like they belong in a boutique.
SPB IS TWO!
Sierra Peak Boutique is TWO years old!!!!! September 19th 2020 holds a VERY special place in my heart! Still to this day, I can't believe I started a business from the ground up. At age 27. I am so beyond thankful for my family & friends who have supported me every step of the way, since the day I told them I was going to be opening up a mobile boutique.Being a small business owner there are MANY challenges, hard days, and sometimes you may have the slightest thought of "What the heck did I get myself into?" (Haha!)As cliché as it sounds, I wouldn't change it for the world! I will gladly take having challenges, and hard days. If that means I get to also have the most rewarding days, and moments because of my career. I can't thank you all enough for keeping Sierra Peak Boutique going. It truly mean the world to me.